AOI's Students Visited Child Prevention Project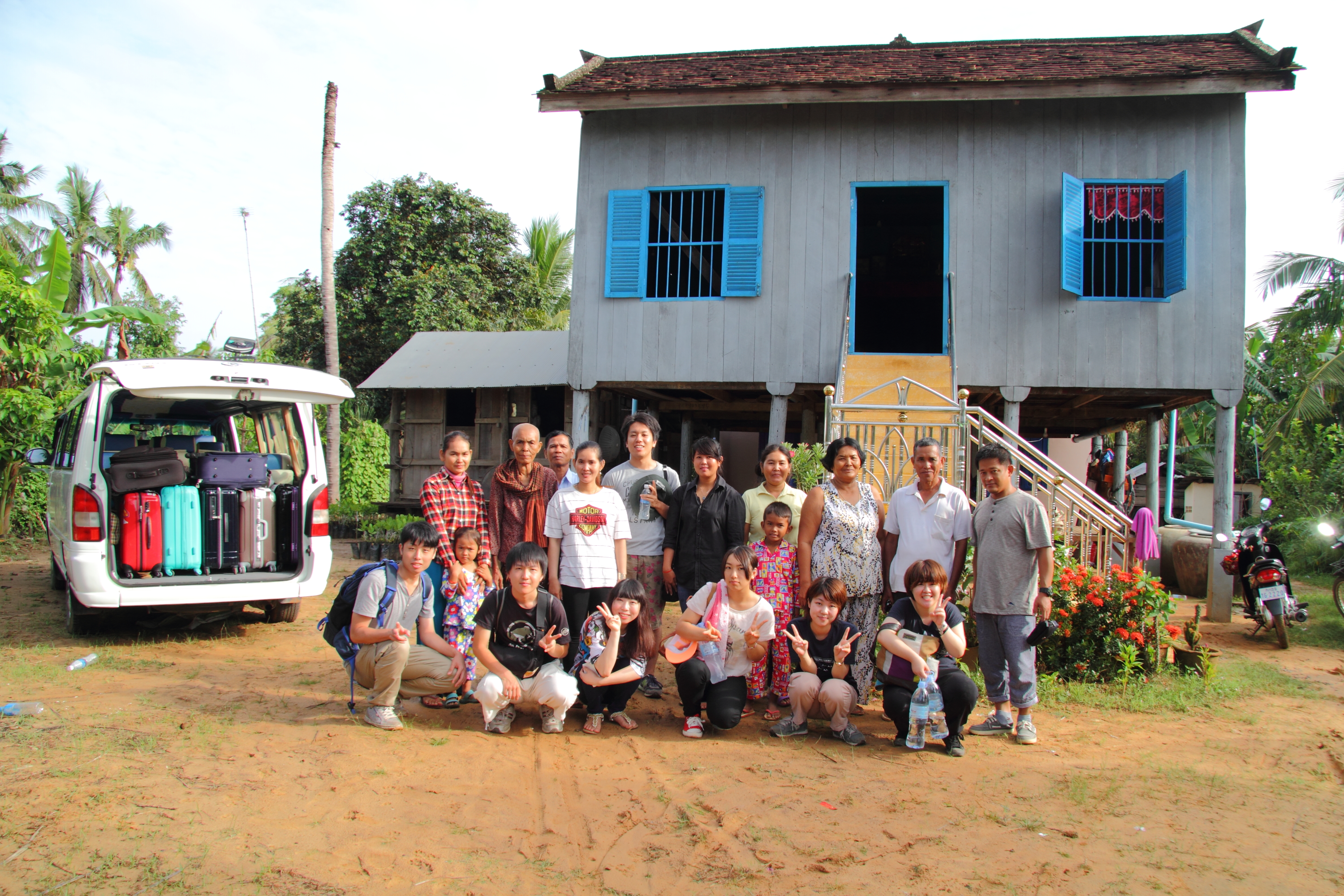 Six Japanese students had a study tour and homestay to CCPCR's prevention project at Beong Chhouk village in Kampong Thom province from August21th to 23th to learn about Child situation there. This tour was held by Shizuoka Student, AOI NGO which is partnership of Cambodian Center for the Protection of Children's Rights.
On the first day afternoon they arrived and warmly welcomed by villagers. They introduced each other and they also asked villagers some questions related to people's life, such as rhythm, job, and school of children. After that, Technical Adviser of CCPCR Mr. Sombath guided them to walk around the village to see cattleman, farmer, seller and other villagers. At night, they were enjoy Khmer foods that was cooked by host family of their homestay.
Second day, CCPCR invited them to see Kindergarten which was established by CCPCR with supported by AOI. The CCPCR's kindergarten is very necessary for the children in country side as Kampong Thom province. We accepts children from rural area, domestic situation and those who are not possible to go to public kindergarten. For along the visited, the participants had a chance to hear CCPCR's staff explaned about children's destiny, chillenge and needs. One staff of AOI said "We want to provide more support to improve equipment in this village". Moreover, they also went to see the primary school and enjoyed playing Japanese game with students.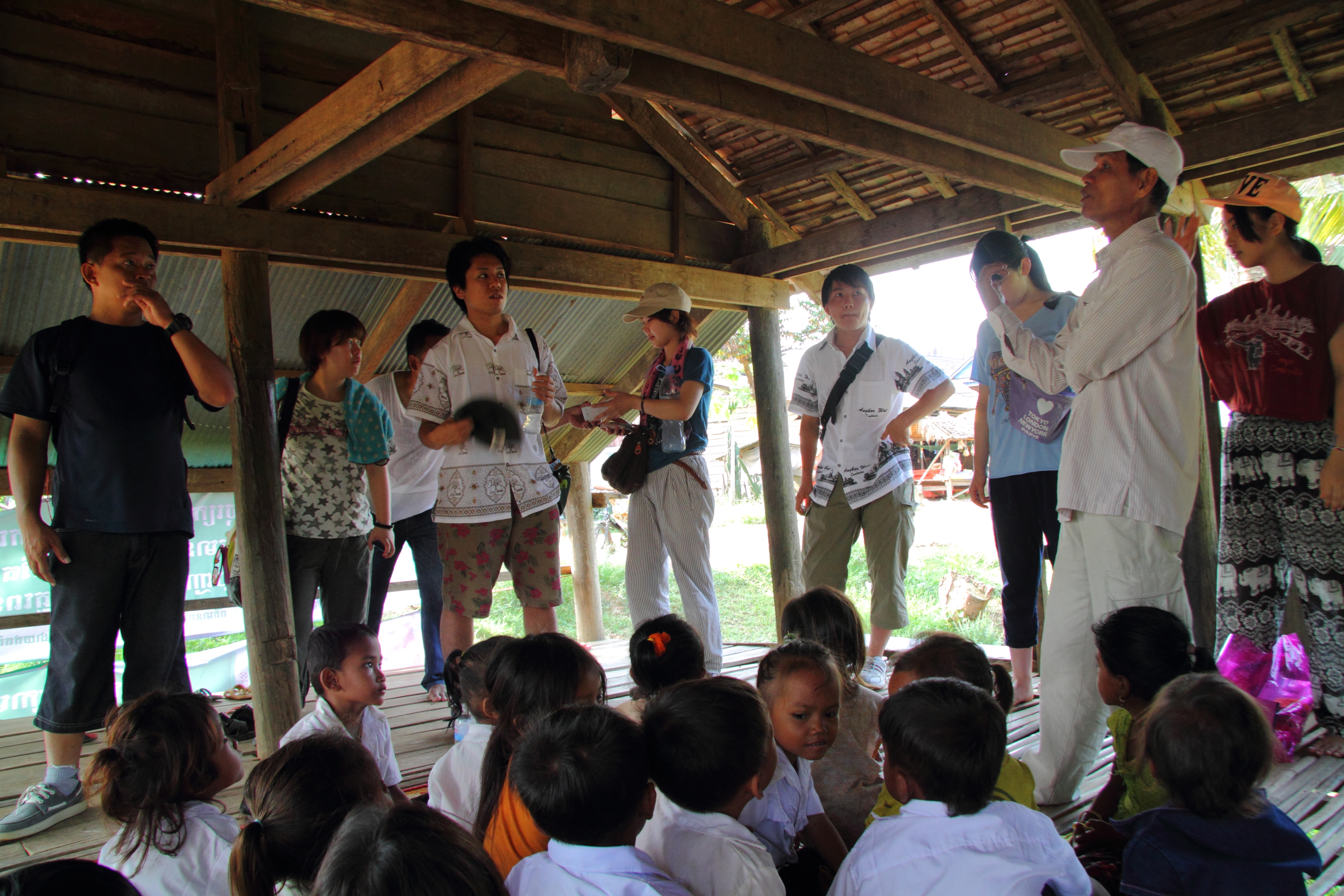 After that, they were guided by one villager to look around a few other village by guidance of one villager. "Some families are very poor. About 30% of children can't go to school because they have to help doing the house work and take care the cows. I'm worried about my home town's situation. So I feel gleeful for your coming here to see us", one university student who are from the village said.
After left the village on 23th morning, One AOI staff said that was the great chance for Japanese students to come and see the real situation of rural area and they learned a lot about poverty of Cambodia. "For raising awareness of an issue or tackling a problem, it is important to gain an understanding of the actual situation in the place", he added.
Written and Photo by Yuya Yamakawa.