The Hope of Children after Returned Back From Vietnam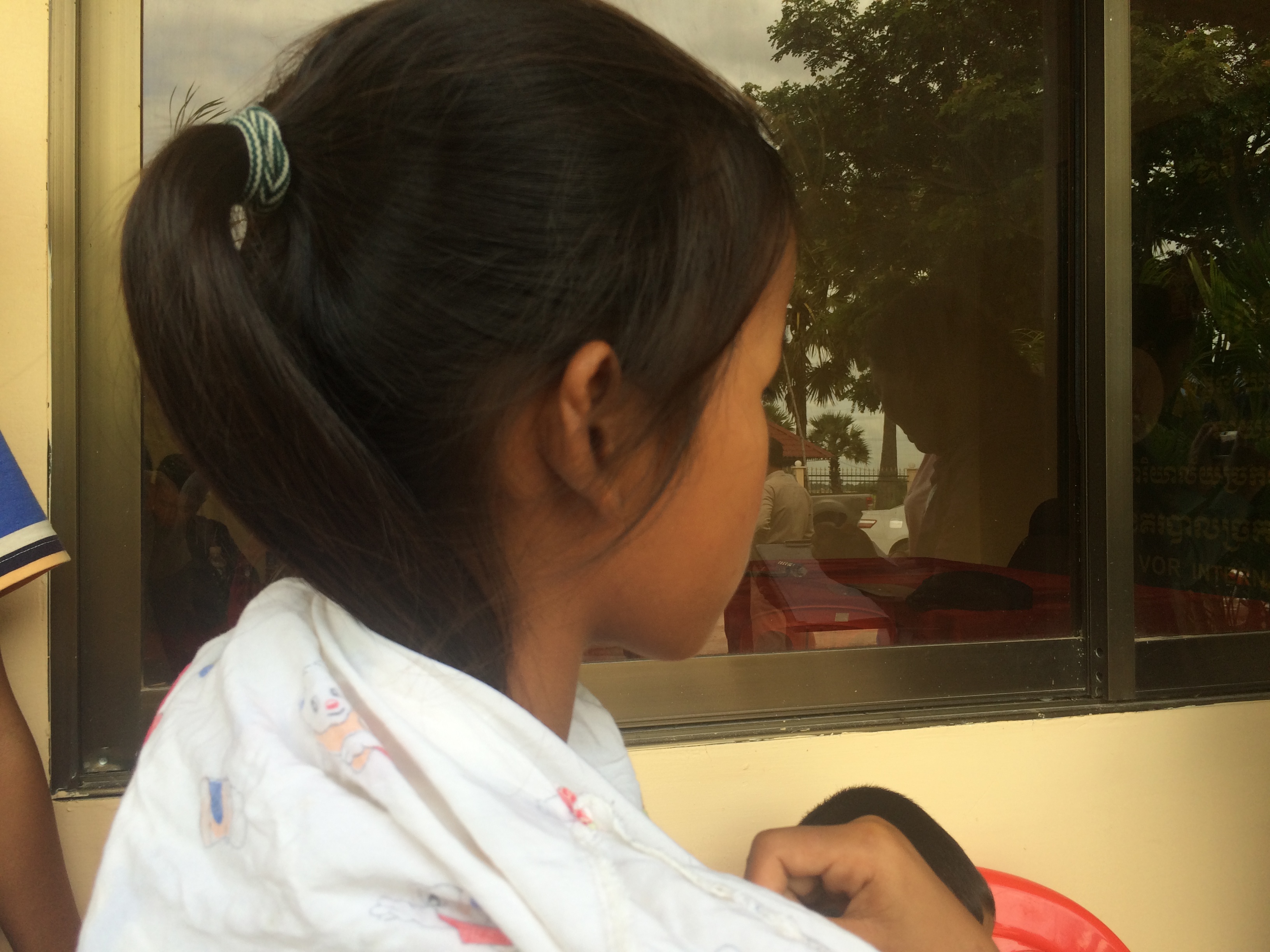 Children who were the victims of trafficking expressed their hope of learning and not fear of sending to beg in Vietnam again, after they were arrested and sent back by Vietnamese authorities and warmly perceived to stay at shelter of Cambodian Center for the Protection of Children's Rights.
A girl who used to dropped out of school and were forced to beg to pay debt of parents before dead. P (Instead of her real name) stated that she seemed to have been changed to a new life after came to stay and learn at CCPCR, because there are enough food, clothes and has time to enjoy as other children.
After parents dead, (P) was living with her aunt in Tnot commune. She said, she used to study but only 2 or 3 months, she was sent to beg in Vietnam. "I want to learn, but I were absent to make money to pay debt. My parents owed".
(P) is one 11 years old girl among 11 victims of children trafficking to beg in Vietnam who were rescued and sent back to Cambodia on 3rd August. She is also one among three children who have been admitted to stay at CCPCR's Svay Rieng shelter.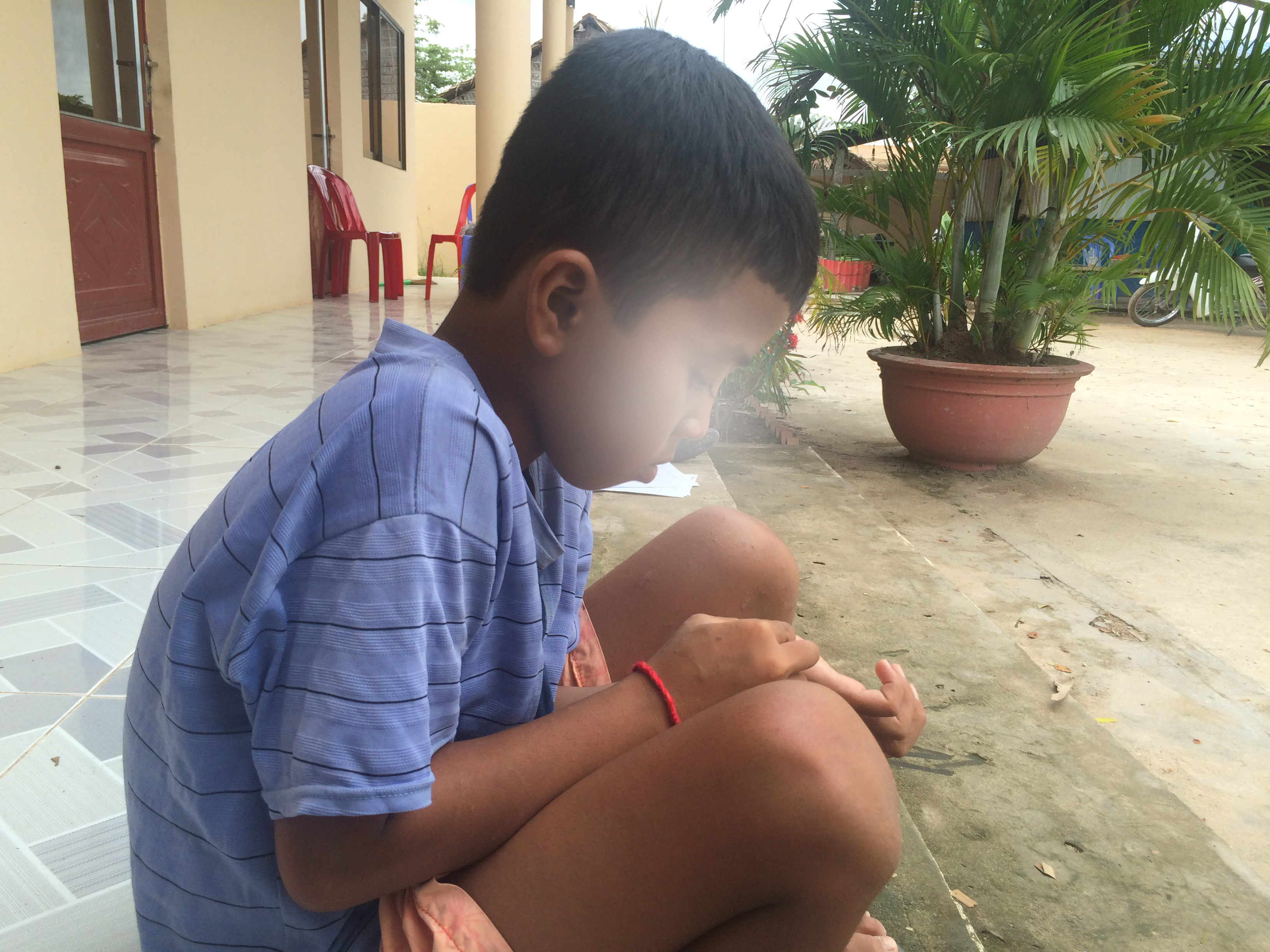 (L) is instead of the real name of one boy. He recalled his problem of going to beg in Vietnam. He was not so happy when asked about his situation. "My family is poor and have debt, I were bitten if I didn't go to beg with my parents", (L) said. He is afraid of being sent to Vietnam again, because he felt difficult and scare of living there, He added. His parents promised to send him to school next vocation, but he could not get until 9 years old.
Those three clients were interviewed by CCPCR, a partner with USAID's Cambodia Countering Trafficking in Person (CTIP) program implemented by Winrock International. They raised the similar awareness on CCPCR's program, which could help them from repeated migration and provided them a chances to study.
They also raised their hope in life and wanted to continue their studies until university. They wanted to complete their goal of teacher and policeman in order to help our society.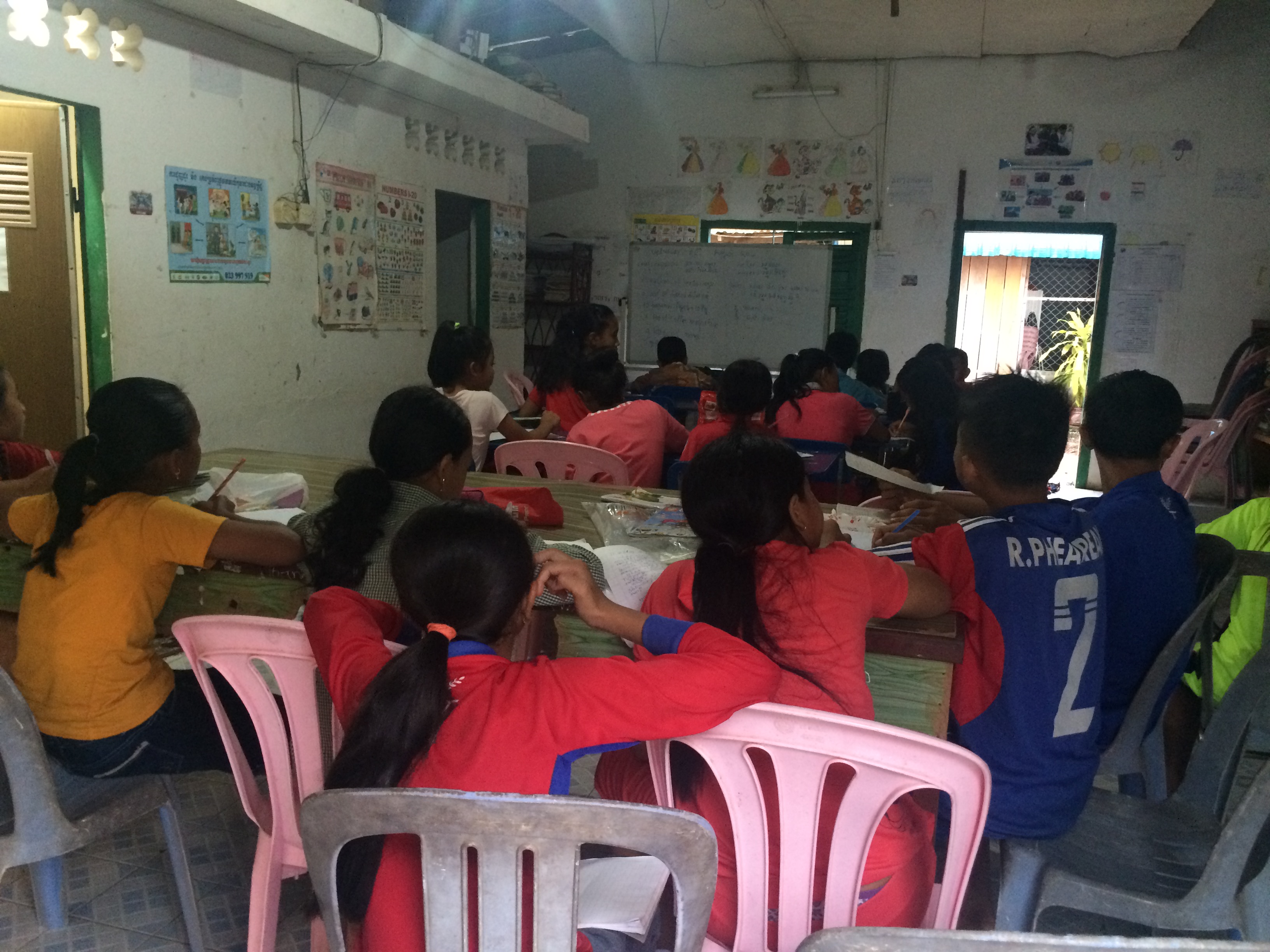 Five Trafficked victims to Malaysia, Returned to Community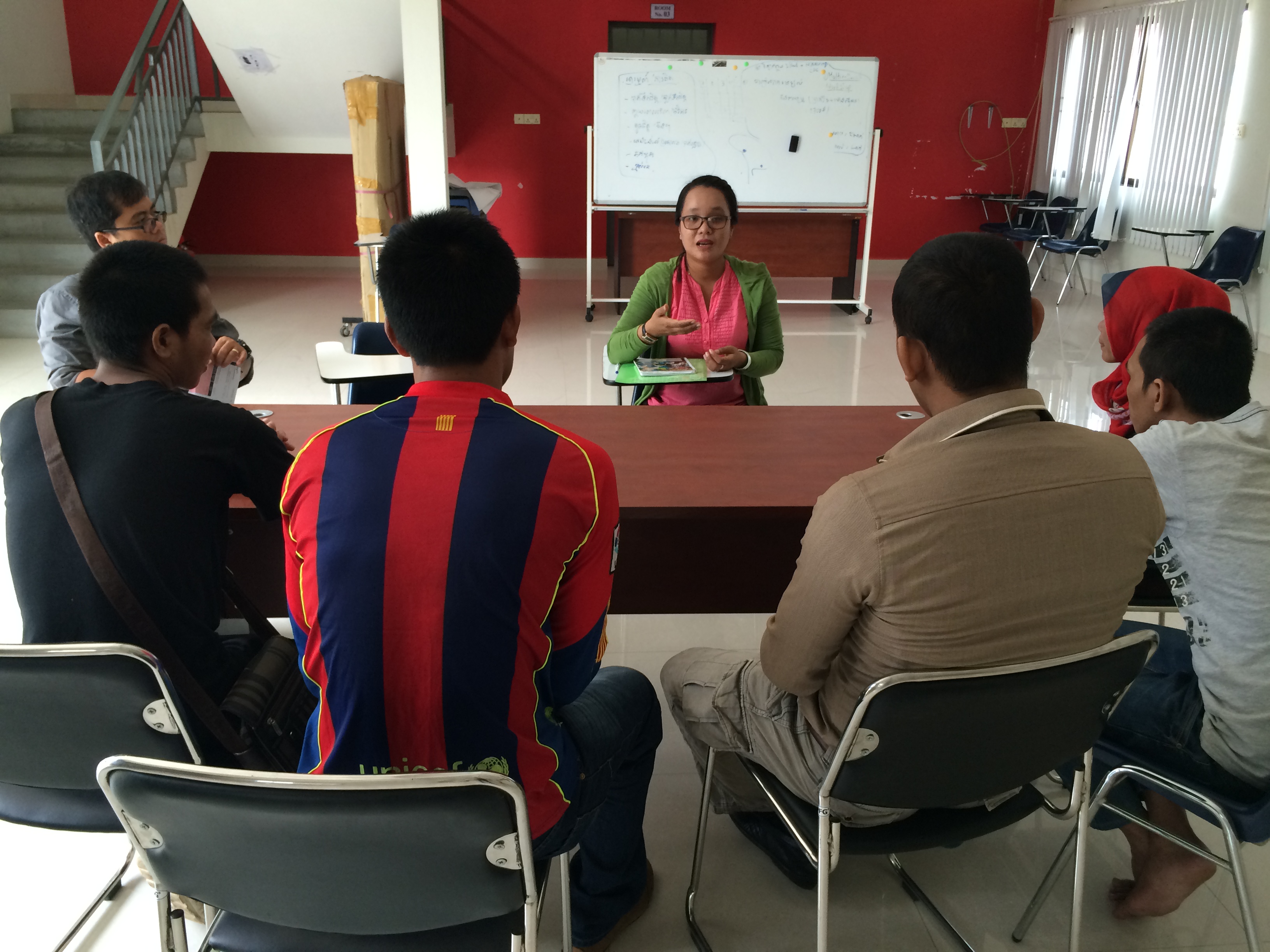 The Cambodian Center for Protection of Child Rights (CCPCR) reintegrated 5 victims of labor trafficking to their community after they were rescued and returned successfully from Malaysia, in early August.
The victims, Khmer Islam, have been cheated and lured to work in Malaysia illegally, and they were arrested and detained by Malaysian authorities for months, before saving to Cambodia under collaboration between the International Organization for Immigration (IOM) with stakeholders.
Victims who referred to CCPCR, got provided the service and reintegrated to their hometown after they arrived Cambodia on 03rd August. In the interview with CCPCR, all victims stated that cause of migration because they were poor and believed on the broker's lured without consideration. They also experienced difficulties of going to Malaysia, such as they could not get paid as much as expected, unless they worked up to 16 hours perday day. They also got hit, did not eat and sleep enough, after they were arrested by Malaysia's polices because they didn't have passport.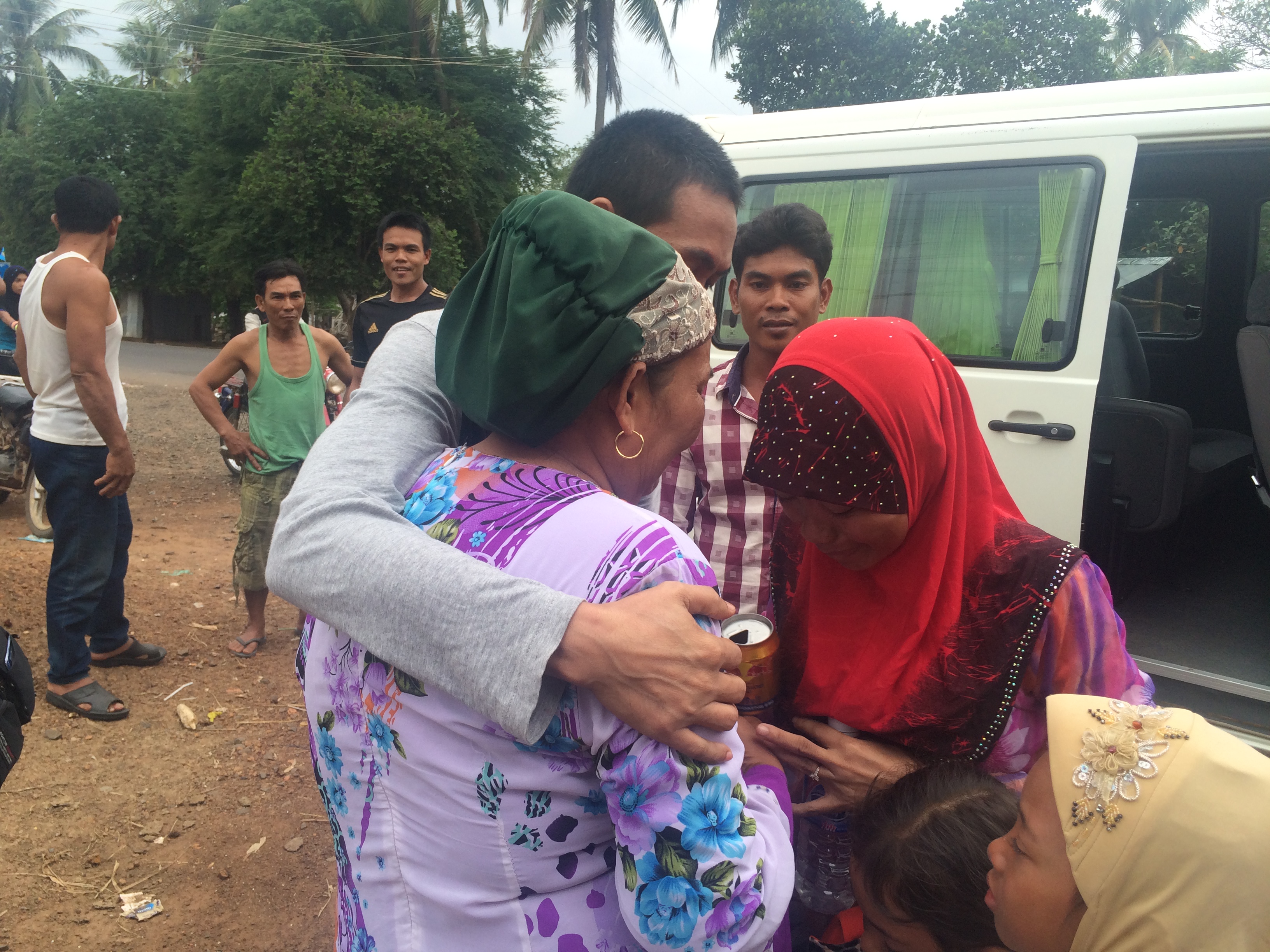 When arrived homeland, the victims were warmly welcomed with exciting and sad mood by their parents, relatives and neighbors, because they were lost so long time without information.
One among the victims committed not to repeat illegal migrant because he felt difficult and dangerous, unlike working in Cambodia. He also wished to share this hard condition to his friends and relatives in order to stop migration.
"I recommend you to do not migrate to Malaysia as me, it was difficult to work there. Working in our country is better than illegal work, you would be in jail as me, and got mistreatment without sleep and eat enough" He added.
Meanwhile, the victim's family also expressed their thankful to IOM and CCPCR which rescued and brought them home safely. They also regretted for allowing their children to work in abroad with unknown brokers.repeat illegal migrant because he felt difficult and dangerous, unlike working in Cambodia. He also wished to share this hard condition to his friends and relatives in order to stop migration.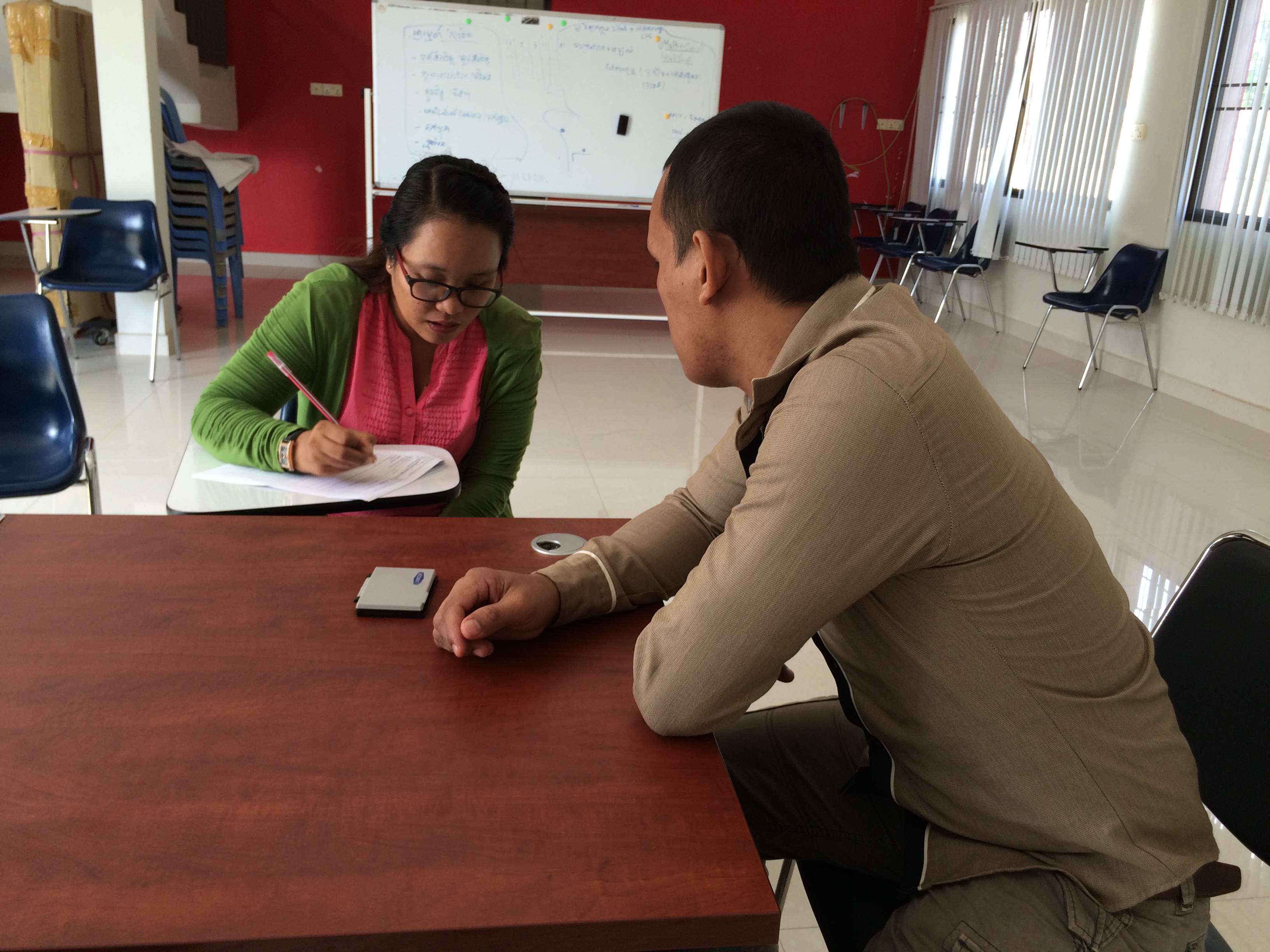 Village Chief who were welcome of returning said there are a lot of people from his village went to work abroad, and most of them have no properly job andagricultural land. He has also given them advice about migration through consulting and suggesting them not to believe on broker.
That is not the first case of providing the protection service to the customers, CCPCR, a partner of USAID's Cambodian Countering Trafficking in Persons (CTIP) program implemented by Winrock International, is trying to provide prevention and protection service, such as counseling, vocational training and find job for them to reduce human trafficking and repeated migration.